I m really thankful to spectrum ias academy and its team. I had joined the mains test series and the interview guidence programme which helped me immensely
Uttkarsh
IAS

Sanjeev sir is a great mentor. He helped me a lot during my interview prepration and also regarding some answer writing
Sumit
IPS

I want to thank spectrum IAS team and Sanjeev sir specially for guiding me through my journey
Sughndha
IRS

Overall Spectrum's and especially Sanjeev sir's passion and energy for guiding and supporting students are unparalleled. I m lacking words but, thank u sir for all of this
Kulwinder
HPS

Spectrum IAS has been an integeral part of my UPSC journey right from my first attempt.
Kiran
PCS

Effective coaching at Spectrum helped me to get success in civil services
Gursimran
PCS

I am thankful to whole team of spectrum to help me realize my dream
Jaskirat Singh
PPS

Committed and dedicated faculty at spectrum helped me to achieve my goal
Rajiv Gupta
PCS
Success do not depends on hard work alone but also on right direction, which I received at spectrum
Padma
IAS

Teaching methods at spectrum are very innovative. Teachers are knowledgeable and humble.they are very helpful.
Vivek
IAS

The best thing about spectrum is that teachers are helpful and easily accessible. I liked the attitude of spectrum faculty.
Mahavir Singh
HCS

I dedicate my success to team spectrum. I am thankful that I got right direction and motivation at every stage of my preparation.
Deepti Uppal
IAS

Right guidance and motivation at spectrum helped me to crack the exam. I am thankful of team spectrum to help me to realize my dream.
Mamta
IRS

Regular classes, doubt sessions, and tests at spectrum proved useful in my preparation. Regular motivation by Sanjeev sir kept my preparation in the right direction.
Karan
HCS

Spectrum laid the foundation, the personal support given by the faculty helped me to improve and finally achieve success.
Kulvir
2nd Rank HAS

Timely guidance by teachers at Spectrum helped me tremendously in achieving what I wanted to achieve.
Parminder
9th Rank PCS

My success is dedicated to team spectrum which showed the path of light and success.
Amit
1st Rank PCS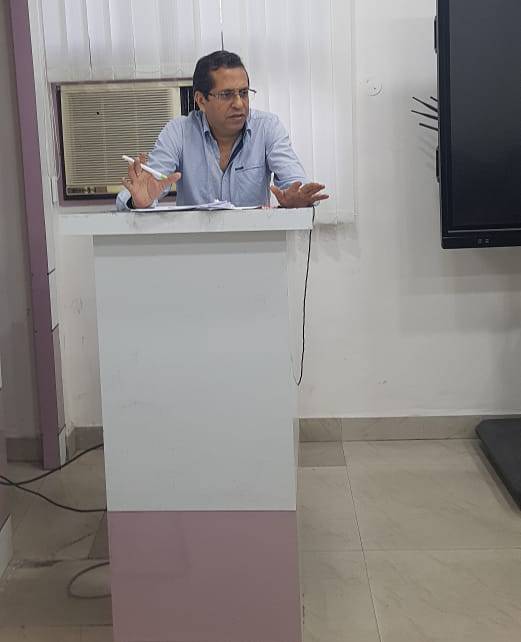 Spectrum is the best IAS institute in Chandigarh. We focus on providing quality education to the students, in addition there is also focus to make them good human being as well so that in future they may prove themselves as good and capable administrator.

At Spectrum IAS study centre we use innovative techniques to teach. There is also focus on developing critical thinking of the students. Team spectrum at Chandigarh continuously make efforts to ensure that students start raising questions and slowly develop analytical ability. Once successful in our endeavour, students start analysing the issues themselves. In the process they may become competent enough to distinguish themselves that what is to be studied and how it is to be studied.

IAS exam is a prestigious entrance exam in India, so there are lot of myths attached with the entrance exam. At spectrum IAS study centre this is our endeavour to break these myths and simplify the IAS preparation. So be a part of spectrum family.
Here you can review some statistics about our Education Center
Do you have any Questions?
Give us a Call : +91-9915759311